Retail Jeweller Presents: Industry Opinion: Understand consumer sentiment changes post-pandemic
21 Oct 2020
This content is produced by Retail Jeweller who partner with JWF. Visit Retail Jeweller here for more content: https://www.retail-jeweller.com/
Zhenzhen Liu, director of global corporate marketing for the leading marketing organisation for platinum jewellery, Platinum Guild International (PGI) advises on how to better cater to consumers' needs by understanding their post-pandemic sentiment and behaviours.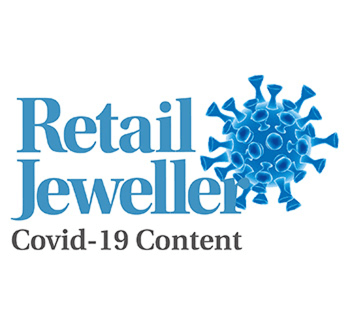 The jewellery sector remains traditional and is still evolving to be more consumer-focused, in which consumer profiling, consumer sentiment and behavioural changes are now driving the trends in jewellery design and marketing.
Based on a recent consumer survey of platinum jewellery's key global markets (China, Japan, USA and India), the Jewellery Consumer Sentiment and Behaviour During and Post the COVID-19 Crisis report reveals new trends that are emerging and being accelerated due to Covid-19 with potential long-term implications on jewellery consumption.
The survey reveals that the majority of consumers are willing to spend more on jewellery after Covid-19. Therefore, retailers preparing to launch new products or campaigns need to capture the opportunity of the new normal.
Although the pandemic's impact and regulations have varied across regions, three trends have become evident.
1. Jewellery with symbolic value reigns
Personal purchase and gifting are the two greatest motivations behind jewellery purchases in the post-pandemic period. More than 55% of consumers surveyed in all four markets show intent to buy a jewellery piece for gifting, with over 80% of Chinese consumers expressing a willingness to buy jewellery for themselves and as a gift. Knowing this, retailers have an opportunity to invest in jewellery products that hold symbolic values, either personally meaningful in marking milestones such as a job promotion and new life stages; or maintaining values and reaffirm relationship, so consumers are encouraged to purchase a piece for their loved ones to express gratitude and appreciation.
Jewellers are advised to constantly rejuvenate designs and upgrade manufacturing to better produce pieces that carry symbolic meaning. With the aid of marketing campaigns and storytelling, these pieces can further bridge an emotional connection with consumers.
Taking platinum jewellery as an example, we are seeing pieces with new designs and innovative marketing campaigns to amplify key qualities of platinum metal as being rare and pure with colour and resilience that never fades. The "Platinum Days of Love" campaign in India advocates the idea of couple-gifting in expressing love, respect and gratitude to one's partners during uncertainty and adversity. This campaign focuses on aligning platinum with empathy and support.
Timing collection launches around key festive marketing opportunities such as Mother's Day, Father's Day, or Valentine's Day can help reinforce the emotional connotation brought by jewellery pieces.
Traditionally, precious jewellery expresses love shared by the giver and recipient. Retailers could cultivate and provide more symbolic values to their pieces, beyond love-themed gifting and romance. For example, PGI in India focused on a gender-based marketing campaign, "Men of Platinum", to exemplify uplifting values like kindness, empathy, patience and strength that are relevant and propel our consumers to move forward in adverse times. It resonates with consumers by tapping into their personal values. Additionally, one of our retail partners in China reported success with a Gen Z- focused "good luck" platinum bracelet which became a popular gift to give best wishes.
2. Physical stores remain important
With most consumers being shut-in at home to some degree due to government measures to control the pandemic, shopping in physical stores has decreased heavily in all countries. Consumers in the US, China and India all reported an intention to increase their online jewellery purchases during Covid-19, compared to before the crisis. Despite a surging trend of online shopping, over 70% of surveyed consumers in all four markets still consider visiting a jewellery store once social distancing ends, with 83% of Chinese consumers reporting interest in returning to physical stores.
Given strong consumer interest to visit physical stores and shop in person, the survey result suggests that an "online-only" strategy would not be enough for the majority of precious jewellery consumers. At this time, an integrated omnichannel strategy is needed to best target and engage consumers and improve sales conversion using multiple touchpoints.
Retailers may consider social media platforms as a channel for celebrity endorsement to lay the foundation for brand awareness. It should also be able to drive "we-media" in which consumers are encouraged to publish their own posts and share among friends to further amplify brand awareness, which provides a unique opportunity for amplification.
3. Now is the time to invest in new technology
Jewellers and retailers are advised to stay innovative by employing new technologies to allow for novelty designs. The platinum industry has developed new alloys including hard platinum and heat-treatable alloys that allow for refined contours in designs, better polish, improved shape retention and higher resistance to scratches. These innovations are expected to enable manufacturers and designers to capture a more competitive market position with new designs. When taken with the incorporation of new materials, including enamels and ceramic which add colour and differentiation, it allows for more diverse designed collections.
By launching innovative products with novel designs and symbolic values, there's more opportunity to create pieces that have an emotional connotation to consumers which drives the need for purchase. As businesses step into the post-pandemic future, retailers should stay vigilant to changes in consumer sentiment and preferences in order to succeed in the new normal.
If you have found this article useful and wish to continue to access all of Retail Jeweller's award-winning content on an unlimited basis, they are currently offering 25% off all subscriptions.