News & Insight from Retail Jeweller: Nearly two thirds of consumers look for ethical or sustainable features when buying online
05 Aug 2020
This content is produced by Retail Jeweller who partner with JWF. Visit Retail Jeweller here for more content: https://www.retail-jeweller.com/
A significant proportion (64%) of UK and Irish consumers are now actively looking for ethical or sustainable features when making a purchase, a new research report has found.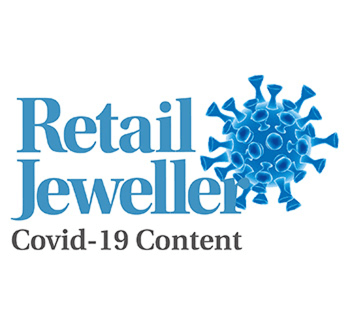 The research report by global ecommerce solutions provider PFS and global commerce service provider LiveArea entitled 'Retail Repercussions: Communicating Ethical Initiatives to the Conscious Consumer' also found that over three-quarters (76%) of consumers also feel that online retailers and brands have an obligation to protect, conserve and benefit the environment.
Four-in-ten(39%) people said they would be willing to pay more to support online retailers' and brands' corporate social responsibility initiatives - which is good news for brands that struggle to balance competitive price with the increased cost that environmental initiatives can entail.
However, this issue hasn't entirely gone away. When choosing between price and ethics, over half (54%) of consumers still purchase products based on cost, causing a difficult dilemma for brands as price is still a significant consideration.
Meanwhile, half of Generation Z (52%) would pay more to support carbon neutral delivery and other ethical initiatives adopted by online retailers and brands, compared to just a third (33%) of the silent generation.
Despite consumers clearly being conscious about the products they buy, 44% of respondents have not been made aware of corporate social responsibility initiatives or their impact by their preferred retailers, however. Yet, the same percentage (44%) said would like to know about them.
More than a quarter (28%) went on to say that they actively seek out online retailers' and brands' corporate social responsibility, sustainability and returns policy webpages, indicating how seriously they take the issue.
Christophe Pecoraro, managing director of PFS Europe, said of the research: "The Covid-19 pandemic has become a catalyst in the continued eCommerce trend, which has resulted in more shoppers migrating online than ever before.
Many are actively seeking out online retailers and brands who promote their ethical initiatives and credentials, taking this into account in their purchasing decisions.
This heightened awareness has put the spotlight upon online retailers and brands who are making inroads when it comes to ethical trading and their obligations to protect, conserve and benefit the environment.
However, the pandemic and increased consumer consciousness has also highlighted those companies whose supply chain ethics and treatment of staff could be called into question. The most successful brands are those who have made CSR practices inherent to their own company culture and standard operating procedures.
If you have found this article useful and wish to continue to access all of Retail Jeweller's award-winning content on an unlimited basis, they are currently offering 25% off all subscriptions.