COVID-19 Advice Series: Gemstone education in the era of social distancing
16 Jul 2020
This content is produced by Retail Jeweller who partner with JWF. Visit Retail Jeweller here for more on their COVID-19 Advice Series: https://www.retail-jeweller.com/
Alan Hart, chief executive of gemmology education institution Gem-A (The Gemmological Association of Great Britain), considers how online industry education could help gem and jewellery businesses thrive in the era of social distancing.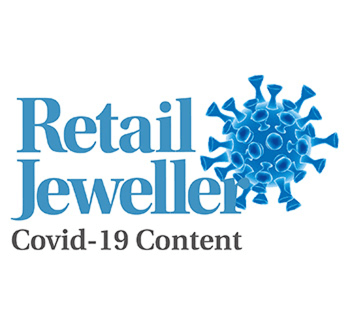 The Covid-19 pandemic has forced businesses across the world to look at more innovative and flexible ways of delivering their products and services to clients. The gem and jewellery industry is no different.
In an effort to help their business survive the pandemic as best they can, many organisations have doubled down on their online efforts, quickly devising means to virtually connect with consumers and keep sales coming in. As we can 'almost' see the light at the end of the tunnel and begin opening our doors again, it is important to remember that we shall all have to work harder than ever to make up for the impact to our organisations and businesses over the lockdown period.
Investing in education will be crucial to professionals working in the gem and jewellery industry, for both themselves and their employees. Fortunately, many gem and jewellery education providers have brought their training online, which means there is now a wealth of options available for enhancing gemstone and jewellery knowledge.
There are many practical benefits for both independent jewellery businesses and larger companies when staff are equipped with accurate gemmological knowledge. For example, having such knowledge to hand means that a sales team can provide instant, accurate information and advice to clients, while marketing staff can create informative and interesting content for a range of communications, including social media, in-store signage, direct-to-customer emails and window displays.
These times can often lead to periods of quiet reflection for many on what may seem a bleak future. Offering flexible and valuable educational opportunities for employees can help to keep morale high and enhance staff satisfaction by providing opportunities for continuing professional development and importantly career progression.
Whether you are self-employed, run a small, medium or large business or are just getting started in the gem world, undertaking training and gaining recognised trade qualifications will give you and your business a vital edge in the market in these still uncertain and challenging times.
Having employees with accredited qualifications from a trustworthy institution can also be a useful marketing tool for businesses; including details of staff qualifications on a website or business cards is an immediate indicator that your team has specialist knowledge, which can inspire increased trust among clients. In the era of Covid-19 and the financial difficulty it has caused for many individuals and businesses, it is especially important to have client confidence to ensure positive business performance going forward.
What's more, the flexibility of online courses means that study can be made to fit into a busy work schedule to allow minimum disruption to businesses and to enable gem and jewellery businesses of all sizes to equip their staff with vital gem knowledge and qualifications. Gaining such qualifications will in turn enhance a company's credibility and reputation in today's competitive marketplace.
Let's not forget that ensuring personal safety, for ourselves, our families, our colleagues and their families, is of paramount importance to everyone currently. As such, enrolling on online courses will undoubtedly be hugely appealing to many individuals and employers for the foreseeable future.
Motivated by our priority to keep our students and staff as safe as possible over the coming months, at Gem-A we have made the decision to carry out all our courses via online distance learning for the next academic term. This will certainly be a change for us, and we shall miss seeing our students from day to day, but we also see it as an important opportunity to open up gemmology education to a much wider audience and attract those with a passion for gems and jewellery to achieve career-defining qualifications from anywhere in the world.
Of course, handling and analysing gemstones in person is crucial to the study of gemmology, so we shall be continuing to hold onsite lab classes with the relevant PPE and safety measures in place to enable students to become competent in assessing a wide range of gemstones and diamonds, and application and uses of key tools in doing so.
We certainly hope that all those who work in gems and jewellery will see this strange and challenging time as the perfect opportunity to develop their skills, careers and grow their businesses to help our fantastic industry bounce back stronger and better than ever.
If you have found this article useful and wish to continue to access all of Retail Jeweller's award-winning content on an unlimited basis, they are currently offering 25% off all subscriptions.