COVID-19 Advice Series from Retail Jeweller: What you can do to adapt to the post-lockdown reality
01 Jul 2020
This content is produced by Retail Jeweller who partner with JWF. Visit Retail Jeweller here for more on their COVID-19 Advice Series: https://www.retail-jeweller.com/
As the lockdown eases and stores welcome back customers, Brett Barratt managing director at Warrior Doors asks whether businesses are prepared for the post-lockdown retail reality.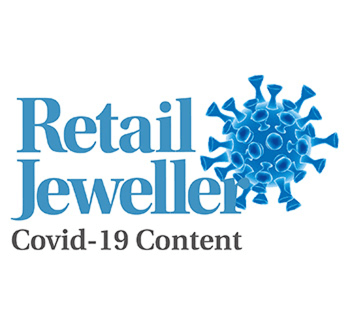 'Undoubtedly, as a business owner, this has been one of the most challenging of times in the 23-year history of my company Warrior Doors – I am sure many of you can relate. With staff on furlough, and constricted working conditions in the office and out on site, this has truly been a testing time. From speaking to some of our customers – especially in the jewellery and watch sector – there is clearly apprehension and anxiety about the 'new normal' retail reality that they will now experience.
Consumer Confidence
As we all know, customers feeling at ease is a vital component of setting up a comfortable selling environment, making the customer feel they can purchase with confidence.
As all brick and mortar retailers will attest to, getting customers through your door – even in the pre-Covid world – is the first challenge.
So how can we work to build that confidence up again and overcome this hurdle?
Contactless Security
At Warrior Doors, we have successfully been designing out security threats for over 20 years. Now in the age of Covid-19, we are able to offer a secure solution to safeguard customers from the perceived threat of Coronavirus as they enter your store.
Our Warrior Sliding Door (the highest security rated glazed sliding door on the market – certified up to LPS 1175 SR3 by LPCB) provides a secure contactless entrance solution for customers allowing them to avoid the possibility of picking up viruses and germs through contact with the door. Traditional high-security doors – which are pulled or pushed open – are also often heavy for customers and necessitate physical contact with the door or proximity your doorman who opens the door to let customers inside your store.
Ensuring Social Distance
The Warrior Sliding Door is controlled remotely via a button or a fob behind the counter, allowing staff total control over the number of customers that they're allowing into a store at one time, enabling them to maintain a comfortable social distance.
The Future: Post-15 June and beyond
Looking forward together, we can see how the Warrior Sliding Door is only going to encourage people back into shops, without any compromise on security.'
If you have found this article useful and wish to continue to access all of Retail Jeweller's award-winning content on an unlimited basis, they are currently offering 25% off all subscriptions.