COVID-19 Advice Series from Retail Jeweller: Influencer marketing for jewellery retailers – five things you need to know
11 Jun 2020
This content is produced by Retail Jeweller who partner with JWF. Visit Retail Jeweller here for more on their COVID-19 Advice Series: https://www.retail-jeweller.com/
With an increasing number of brands and retailers considering their online strategy in light of coronavirus, Amelia Neate, senior manager at influencer marketing agency Influencer Matchmaker, reveals her top five things for jewellery retailers to consider.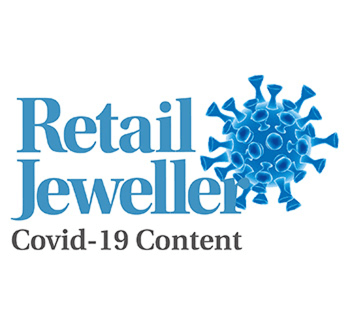 1. Know your audience
Over recent years, we've seen a huge increase in brands wanting to partner with influencers, celebrities and bloggers for their marketing campaigns. A lot of the time, they simply want to work with the person because of their name and little consideration is given to who will see the campaign.
Whilst associating your brand with a big name can offer image and reputation perks, the monetary value will be little if the individual has no real influence on your target market.
Therefore, if increasing sales or engagement are your marketing objectives, it's likely that they will not be achieved by partnering with the wrong influencer. And with marketers spending 10% of their budget on influencer activity, it's vital to get it right.
As a jewellery brand you should have an idea of who your products are aimed at, but whether they are reaching these people is another question. Your own social platforms will offer insights into who is engaging with what so you can get an idea of what and who to focus your efforts on.
The next step is doing your research on what influences the segment you want to focus on, follow and most importantly, engage with. Of course, this requires time and effort, but it will avoid you spending a large amount on an influencer campaign that generates no return. Working with an agency who knows the industry well and has good connections to a range of influencers is an option if you don't have the resources to do this yourself.
2. Align your brand
Another key factor for a successful partnership is how well the influencer aligns with your brand. Audience plays a part in this, but it also includes things such as values, personality, aesthetics and reputation.
Influencer campaigns often lead to long term partnership and association so ensuring a good fit that will serve your brand now and in the future is important. You need to work with someone that not only influences your target market, but also represents your brand and the quality of the pieces you sell.
It's easy to get lost in the number of followers the influencer has, but importance should also be placed on their online integrity, as this is what your brand will be associated with.
In the jewellery market, there are countless fashion bloggers to work with, but each has their own personality and style. Also, don't be fooled into thinking influencers are only for the younger generations, there are plenty of lifestyle or fashion influencers over the ages of 40, 50 and beyond.
With influencers concerned about their personal brand and following, they are not always willing to work with any and every brand but instead will be more inclined to partner with one that has done their research, knows their audience and also understands the influencer's vision and how they fit with it.
After all, influencers have dedicated a lot of time, investment and effort into building an audience, so they will only work with brands that they know, and trust won't jeopardise all their hard work.
3. Create collaboratively
Influencer campaigns are a collaboration. Much like you have your brand, the influencer has theirs, so working together to create content that serves you both, is the best approach to take.
Of course, you can set out the jewellery products you want to include, details that need to be mentioned and the format of the content, but allowing the influencer to have creative input makes for a much more favourable partnership and more organic promotion.
The campaign is aimed at the influencer's audience and no one knows them better than the influencer themselves. Therefore, taking on board their input regarding the type of content that their audience likes and engages with will give you valuable insight into your target market, which you can take away and result in a more successful campaign.
For partnerships that will involve social media posts with images and videos on the influencer's platforms, it's important to recognise that the style and aesthetic of the content will need to match their image, which is why researching and alignment are important first steps.
4. Get it in writing
In the early days of influencer marketing, simply contacting an influencer directly was a feasible way forward. However, as the industry has grown and evolved, partnerships are much more of a business agreement than a simple favour in return for a free piece of jewellery.
Therefore, going through agents and drafting and signing agreements has become commonplace and is a much safer way to do business for both brands and influencers.
Agreeing to what content is to be produced, the length of the partnership, details that must be disclosed and the price of posts are all things that should be included in a contract. This way, both the brand and influencer know what is expected of them before the partnership begins and are protected in case any conflict or disagreement arises.
5. Stick to the rules
As a form of marketing, influencer partnerships are bound by rules surrounding ethical and fair practices.
There are various regulations set out by industry bodies, such as the Advertising Standards Authority, and the social media platforms themselves that need to be adhered to in any influencer marketing campaign.
For example, any Instagram or YouTube partnership must be disclosed as an advert or paid promotion for complete transparency to viewers and followers.
If you have found this article useful and wish to continue to access all of Retail Jeweller's award-winning content on an unlimited basis, they are currently offering 25% off all subscriptions.